About Bharde Retails and Exports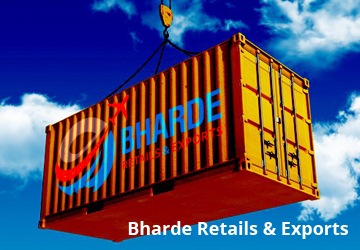 Bharde Retails and Exports is family owned business Incorporated in 2010. After our success in Aviation sector. This newly formed entity mainly caters the need of food in retail and international market. The company has its presence in Asia and Africa through its offices and Associates.
Our focus commodity is Sugar and Rise. Also we are largely engage in manufacturing and distribution of Organic Products. In addition to that we are supplier of fertilizer, agriculture Equipment's. As per changing need of market you have to diversify the business. Considering that we have entered in non-conventional energy sector such as solar energy and oil & gas.
Our management team has vast experience in agriculture, administration and marketing. Also with broad vision of our leader ship, strong relationships of our partners, Associate and dedicated staff we are serving our customers satisfactorily. Due to strong bonding with our customers and suppliers we are showing remarkable growth year on year.
Objective :With innovative ideas, State of art and our network of associates we have to increase our presence throughout the world.
Vision :To serve our clients honestly, efficiently.